The EZVIZ Husky is a bullet-style security camera, with a modern feel. The camera has an IP66 rating and can withstand temperatures from -22 degrees F to 140 degrees F. It sits on a triple-axis mount, which can be securely affixed to the side of your house with a few supplied screws. EZVIZ is powerful and sturdy. See in the dark with night vision up to 100 feet and never miss any detail with sharp 1080p HD video and wide-angle 107.5° lens.
This beach-friendly wagon from Hammacher Schlemmer is impossible to fill with sand. Filtering out and eliminating dirt, dust, and water from its surface, the wagon ensures a comfortable and clean experience when camping or taking a trip to the park. Its rip-stop polyurethane construction on the backing resists abrasions and prevents mold and mildew. Supports up to 150 lbs.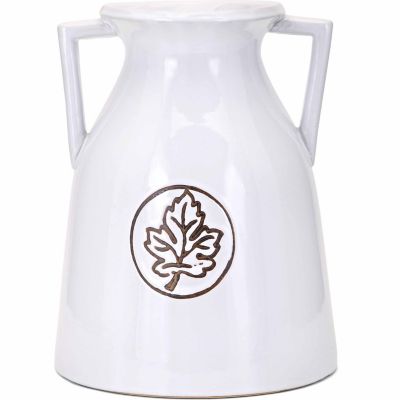 Did you know that Tractor Supply Company has home decorations? Better yet, they offer the Trisha Yearwood Home Collection, which is perfect for your farmhouse themed home!
This vase is both functional and decorative, and I love how it looks adorned with a bunch of twigs in my entry way!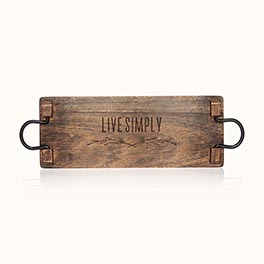 The Close to Home Tray from Thirty-One is the perfect tray for dinner parties, holiday gatherings, family get-togethers, or just snack time. Made of mango wood with iron handles for carrying, the Close to Home Tray cleans easily with a damp cloth. Personalize your tray with your initials or your favorite inspirational words, or personalize it for a friend or family members as a gift.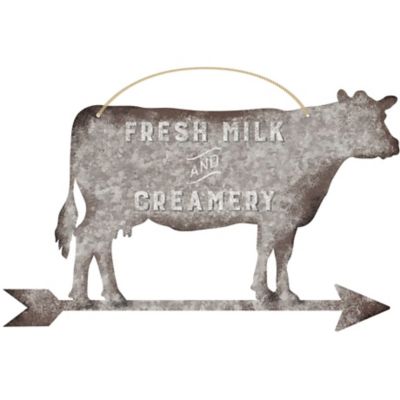 Tractor Supply Company has beautiful, rustic decorations for the home or office. This galvanized Open Road Brands Rustic Die Cut Tin (with Hanger) is just one of the many pieces available online and in-store.
This beautiful, soy wax candle from Bright Endeavors is scented with warm and spicy aromas of cinnamon and clove, then harmonized with gentle blood orange notes. It's made in Chicago, USA, with 100% of proceeds supporting the young moms who create this candle. I love the smell of this one, and burn it everyday!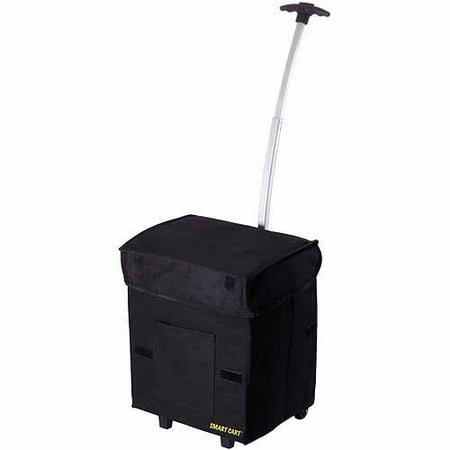 This Smart Cart has a patented, ergonomically designed, extendable handle with non-slip rubber grip that allows you to pull with less effort and more comfort. It's an easy to use and multi-purpose — weighing only 3 lbs with the weight capacity of 110 lbs. With a wide variety of colors and designs, the Smart Cart the trendiest cart on wheels on the market.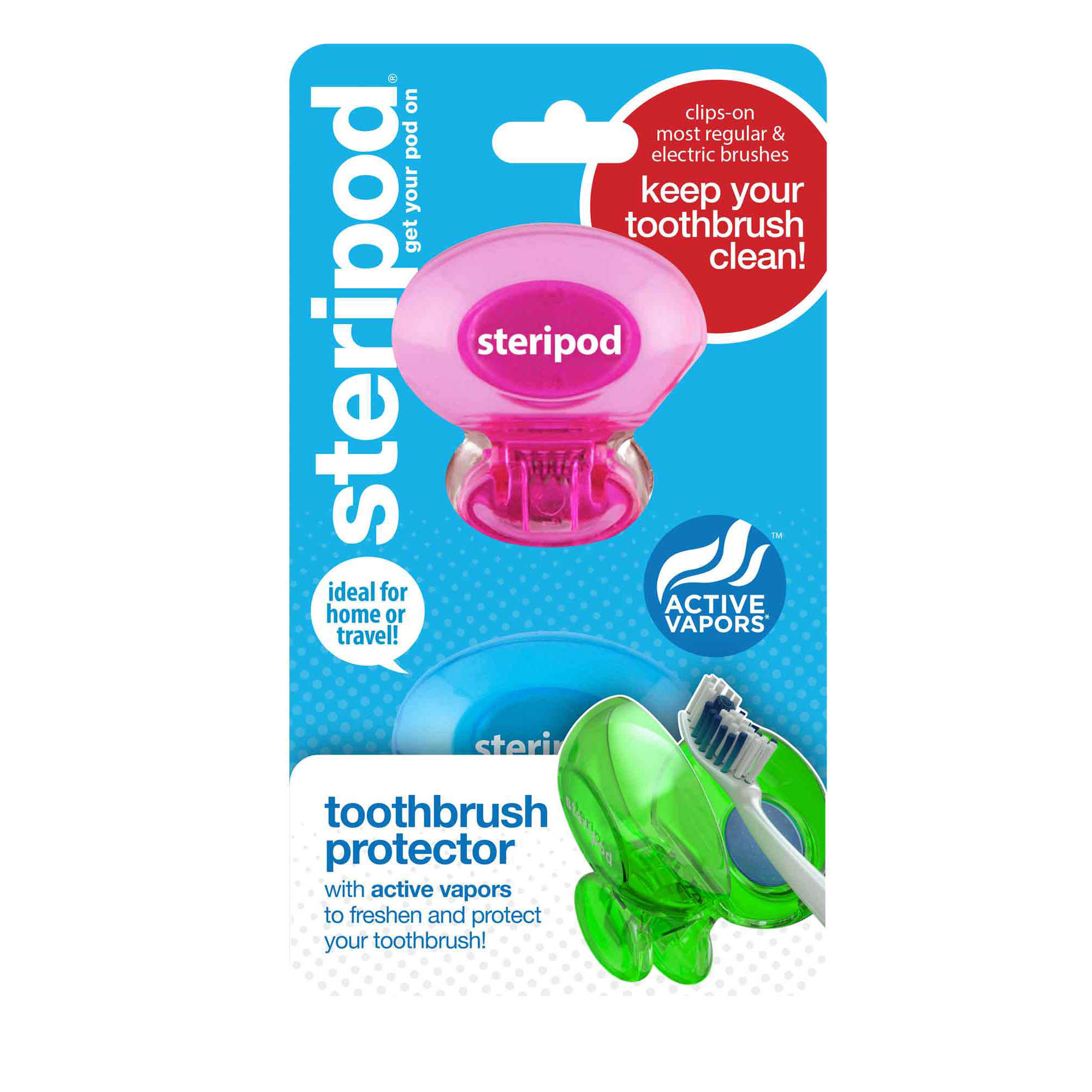 Steripod is the nation's top-selling toothbrush protector – perfect for traveling! Believe it or not, if you don't protect your toothbrush in some cases you might as well be using a toilet bowl brush to clean your teeth. Yuck, I know! Steripod uses thymol, found in many types of mouthwash and oral antiseptics, to release active vapors, creating a safe environment to store your toothbrush between uses.
Who doesn't love marshmallows and hot chocolate? At least…we all did as kids. Right? Now, there's a grown up version that will spread cheer from the inside out.
This boozy hot chocolate kit is perfect for making your own decadent hot chocolate and topping with gourmet marshmallows from 240Sweet.com
Tiptoe into your new favorite hobby with an adorable Outlet Plug-In Warmer and starter tin of all natural wax melts from
Happy Wax
.
Choose from a variety of designs and scents – these warmers and melts make the perfect gift for teachers, grandparents and friends!
With its generous capacity,
Zero Water
's innovative water-filtration system keeps pure, filtered drinking water conveniently accessible. The dispenser has a sleek, space-saving design that fits neatly on the counter or on a shelf in the refrigerator.
Functioning as both a water filter and a handy dispenser, the unit comes equipped with a push-button spout for simple one-handed dispensing into a glass, water bottle, or other beverage container.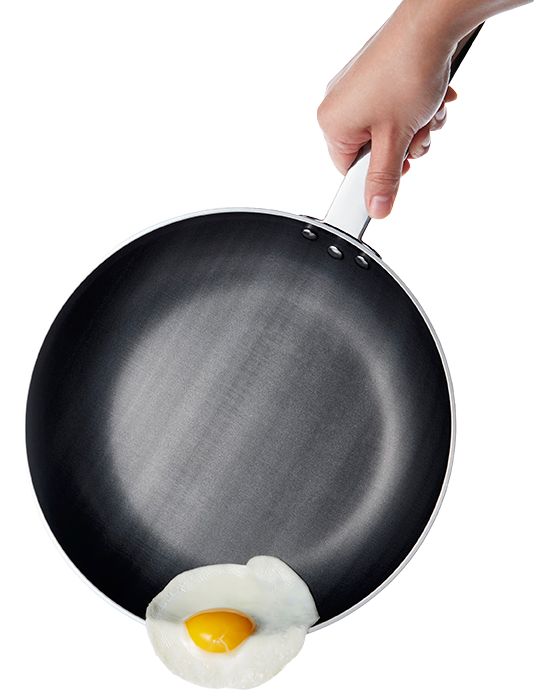 The world's 1st nonstick laminated fry pan, offered exclusively by Chef's Planet. The Silkway Nonstick film lamination is 2-3X thicker than conventional nonstick spray coatings. With a patented nonstick PTFE film lamination technology that provides a more even & durable surface than PTFE and ceramic spray coatings and a super smooth even film coating that resists surface micro-pinholes which can reduce nonstick properties, this is a pan you need in your kitchen.
The Anova Precision Cooker is the world's top-selling sous vide machine. Enjoy a cooking technique made famous by professional chefs for its incredible results – It's amazingly easy to set up with outstanding results. It heats and circulates water in the pot, evenly cooking food to a precise temperature to guarantee perfect results every time. Cook everything from meats, fish and vegetables to soups, and desserts.