Having a teen and tween in the house, we go through our share of laughs, snacks, changes and hormones. From spending the day in a room to going to the school dance, when they say "mommin' is hard"… they mean it (And I know they have a teenager!) Luckily this list of Must Have Products for Teens has helped us with transitions and making the week go smoother. I hope it helps you and your teen as much as it has helped ours!
Smartly engineered, the all-new JBL Everest Elite 750NC Adaptive Noise Cancelling (ANC) headphones is wireless freedom, with up to 20 hours of listening pleasure on a single charge. In ANC mode, control what you truly want to hear for up to 15 hours. A 3-hour quick recharge, Legendary JBL Pro Audio Sound, and ergonomic comfort for hours of listening pleasure, elevate these headphones to travel companion par excellence. Dare to listen.
The Elite headphones sell for $230.00 and can be purchased on Amazon.
For karaoke enthusiasts looking for a home-use CD+G (Compact Disc + Graphics) karaoke system with a large enough display for a duet or a party, audio leader VocoPro delivers its new ProjectorOkeTM system.

With its built-in projector, CD+G lyrics can be displayed onto any white wall for a dramatic big screen effect (up to 120 inches in size). With the ProjectorOke system, home karaoke no longer requires additional A/V cables or bulky television monitors, making this the ultimate system for the kids' bedroom or a backyard karaoke night. When not using CD+G discs, users simply turn off the projector and connect any audio feed via Bluetooth and use a tablet as a monitor while accessing thousands of karaoke tracks off of the Web.
The VOCOPRO Projector CDG/Bluetooth karaoke system sells for $189 and can be purchased on Amazon.
Highly recommended by dermatologists, Theraplex® offers a complete line of uncomplicated over-the-counter products that deliver proven effectiveness and relief of all types of dry skin conditions, and gentle enough for daily use.
Theraplex® Gentle Cleanser is a soothing, cleanser that thoroughly cleans skin of oil, makeup and impurities without stripping or overly drying delicate facial skin. Gentle enough for sensitive skin, this lightweight formula combines the essential oils of rose hip seeds and exotic loquats with the antioxidant and anti-inflammatory properties of seaweed to leave skin feeling fresh and clean without any residue.
Theraplex® Clean 'N Treat Cleanser is a soapless creme cleanser which removes oil, dirt and makeup without stripping or drying the delicate skin on the face for clean, healthy-looking skin. It is specially formulated with a combination of glycolic, lactic and salicylic acids to gently exfoliate and slough away dead skin cells leaving pores clean and free of oil and cellular debris.
Theraplex® HydroLotion Daily Skin Moisturizer is a lightweight, non-greasy daily moisturizer for the face and body designed to repair dry skin and protect and maintain skin's moisture balance. Because of its cosmetically light texture and superior smoothing abilities, this formulation is an ideal moisturizer for individuals with acne-prone or sensitive skin; it is also perfect for use under make-up.
Whether you're traveling or just organizing your bathroom space at home, the Thirty-One Glamour Case is the perfect storage accessory for your teen girls. With four brush holders and a clear PVC zip pocket, this stylish cosmetic case keeps your cosmetics, toiletries and other beauty needs are right at your fingertips. The zip closure and top handle strap ensure that transporting it is neat and easy.
The 24/7 Case from Thirty-One is your perfect travel companion. Inside, there's plenty of space to store toiletries like lotion, shaving cream, shampoo, toothpaste and cologne, while the exterior zipper pocket makes a great place for razors, nail files, combs and whatever other toiletries you want to take with you. A convenient strap handle makes the small toiletries case easy to pack, travel, organize and carry to and from the bathroom.
Each item sells for $25 and can be ordered through your Thirty-One consultant or by shopping online.
The Choosy Chick curates the finest, non-toxic natural and organic beauty products families deserve and offers a wealth of education to arm consumers with what they need to make healthier choices.
Lily Lolo Eye Shadow Palettes: ($34) Shadows are easy to blend and provide lightweight, long-lasting wear. Color can be built in light layers for a more intense look. Pomegranate oil acts as an anti-oxidant while Manuka oil is anti-bacterial. Non-drying, comfortable formula suitable for all skin types. Non-comedogenic, allows skin to breathe easily. Sleek compact is ideal for travel and handbags. Winner of the Green Beauty Bible Award. Does not contain chemicals, bismuth, talc, or dyes (FD&C, Lake). Vegan and Gluten-free. Available in 4 varieties: Pedal to the Metal, Sweet Nothings, Laid Bare and Smoke and Mirrors.
Orgaid Sheet Masks ($7) The first US made organic sheet masks developed for those looking for a SAFE and HEALTHY skincare product that is convenient to use. Made with USDA certified ingredients, the special ECODERMA fabric is made with advanced technology to allow the serum to penetrate the skin. The mask is fully biodegradable so single use plastic is not an issue here. Masks are available in 3 types: Age-defying, Vitamin C Brightening and Nourishing Greek Yogurt. Designed by Dr. Baek, PhD who majored in biomaterials and scientifically researched the advantages of natural and organic ingredients to enhance skin beauty.
MOA Daily Cleansing Ritual – Prevent clogged pores, remove grime before you leave the gym. The kit includes a 50ml pot of the "cult" Green Balm, crammed with organic, healing Yarrow. Yarrow is cleverly blended with a variety of nourishing, natural oils and nature's antiseptic – Tea Tree Oil. A super-soft bamboo face cloth is included for the ultimate cleansing experience. Massage into face to remove all traces of makeup, sweat, excess oil, impurities and give your skin a deep, balancing cleanse. Skin will be left feeling moisturized and soft and helps to calm and clear blemishes. The Green Balm was created to soothe many skin conditions including everything from bug bites, rashes, to eczema and athlete's foot.
All products may be purchased at TheChoosyChick.com
The high coast trousers from Fjall Haven are perfect for many types of outdoor life in the summer, with a particular focus on warm conditions and trips where low weight is a priority. They are made from durable, wind-resistant G-1000 Lite that dries fast and ventilates out moisture that builds up as activity increases. The style is simple with only the most essential details, all to save weight and allow you to "pack smart". The pants feature two hand pockets and a zippered back pocket and double belt loops at the back to keep a belt in place.
The High Coast Trousers sell for $120 and can be purchased at FjallHaven.com or on Amazon.
The Pickle Juice Company is a leading sports beverage company that created the first and only trademarked Pickle Juice® formula. The company's portable 2.5 ounce shots are easy to pack in a summer cooler or picnic basket and contain up to 14x the electrolytes of common sports drinks, making it a great alternative to other sugary / unhealthy beverages. Pickle Power is 100% natural, USDA Organic certified formula helps with hydration, as well as engages the same neurological receptors in the brain that causes cramps to prevent those neurons from firing and combat muscle cramps faster than anything else currently available. This scientific and multi-factor approach prevents muscle cramps in as fast as 60 seconds, quicker than anything else on the market today.
Pickle Juice sells for $19.99/ 12 pack can be purchased on Amazon.
This updated trail shoe from Keen takes the immediate comfort of the original Targhee and fuses it with a bold, streamlined design and wide fit. It's breathable and supportive, and the all-terrain outsole adds stability.
The shoe's internal support mechanism is anatomically engineered to provide excellent arch support and cradle the natural contours of the foot, and the waterproof, breathable membrane lets vapor out without letting water in. This shoe is rugged, yet redifined.
The Men's Targhee Exp Waterproof wide shoe sells for $130 and can be purchased at Keen.com.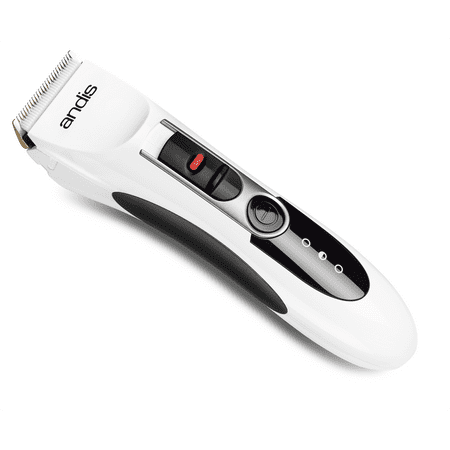 The Andis Select Cordless Clipper Kit makes home haircutting easy. It features a cordless design for use anytime, anywhere! The lithium ion battery delivers constant power for perfectly even hair clipping. 2+ hours of run time from a single charge, plus the sharp ceramic blade cuts through any type of hair!
The 10 piece set has an adjustable blade with locking switch and 2 reversible attachment combs deliver 4 cutting lengths.
The clipper kit sells for $50 and can be purchased at Walmart.com.
AcneFree 24 Hour Acne Clearing System is clinically proven to be as effective as Proactiv™ 3-step System*, and includes Oil-Free Purifying Cleanser, Renewing Toner and Repair Lotion. Just 3 simple steps 2 times a day for clearer skin, with visible results in just 1 – 3 days!
AcneFree Oil-Free Acne Cleanser is a gentle face and body formula effectively cleanses skin and eliminates acne bacteria for softer, smoother skin. The dermatologist recommended acne medicine fights acne you have and helps prevent future breakouts.
AcneFree Maximum Strength Terminator 10 is designed to absorb faster and deeper to eliminate acne bacteria and fight breakouts between applications. Minimizes the over-drying that can occur with ordinary benzoyl peroxide and reduces redness with the triple-action power of chamomile, ginger and sea whip.
The AcneFree Daily Skin Therapy Acne Pads play double duty as a cleanser and a toner – each pad contains a dermatologist-tested formula designed to open blocked pores while thoroughly cleansing your skin and preventing new acne blemishes from forming. Complete with Salicylic Acid and Menthol, this simple toner pad exfoliates and refreshes skin. Use as part of the full Daily Skin Therapy line to help treat acne-prone skin and help prevent future breakouts.
AcneFree can be purchased at your nearest drug store.