The start of another school year is right around the corner and I think my children are ready. We are starting new journies all around, and Mom may be the only one who's not nervous! Over the last few weeks of summer, I compiled a list of my 6 favorite back-to-school items that will make any student (or parent) forget about the first day woes and focus on the year ahead!
Balfour, digital retailer and premier provider of school achievement products, has launched a new series of stylish backpacks that can be personalized with customizable and removable patches. These backpacks are first in the market that can transition with a student, from primary school to secondary school and even college. From sports and school activities, to hobbies and expressions, there are patches for every type of student, at every age (and price point!). Students can pick from over 250 customizable patches with new collections being introduced every month.
Perfect for Back-to-School lunches and after-school sports,
Slammers Super Food Snacks
were created to be delicious instant organic fuel for active kids.
The line of Slammers Snacks can be purchased nationwide at Target, Safeway, Kroger, Costco and Walmarts and include the following flavors chock full of superfood ingredients:
Watermelon Kiwi Burst (7 grams of protein per pouch) – strawberry, kiwi, watermelon, apple, banana & beet
Pomegranate Grape Crush (7 grams of protein per pouch) – grape, pomegranate, coconut, apple, banana & purple carrot
EPIC – mangoes, bananas, oranges, carrots, Greek yogurt & real vanilla
AWESOME – bananas, blueberries, strawberries, beets, acai, amaranth (a highly nutritious gluten-free grain)
CHILL'N – bananas, blueberries, butternut squash, Greek yogurt & yumberry
More than just applesauce, Slammers is fuel for school!
It takes me over an hour to do morning drop off for school. I am too impatient for coffee, so I rely on Premier Protein to hold me over to lunch!
Each shake contains 30g of protein with all the essential amino acids, 160 calories, 1g sugar, low fat, 24 vitamins and minerals, 5g carbs

Recipient of the American Master of Taste Gold Medal for SUPERIOR TASTING ready-to-drink protein beverages in a national taste test by Chefs In America in 2015, 2016 and 2017

Available in seven deliciously smooth and creamy flavors:

Chocolate,

Vanilla, Strawberries & Cream, Bananas & Cream, Caramel, Peaches & Cream and Cookies & Cream. — enjoy them as a delicious meal replacement, a satisfying snack, or workout fuel

NO ARTIFIClAL Colors, NO SOY ingredients, GLUTEN FREE, KOSHER
The FOS
power bank
is a high capacity power bank that has changed my mobile life! I can spend the day at school and not have to worry about finding an outlet to charge up! I simply pull out the power bank and go about my business!
Rugged high capacity 10200mAh power bank (2.1A Power Output) is a perfect portable charger for smartphones, tablets and portable electronic devices.

The FosPower battery pack is designed to be snow proof, dirt proof, drop proof and water proof.

The power bank has built-in short-circuit, over-charge, and over-heat protection. The portable charger also comes with LED flashlight, compass, and a Carabiner.

The external battery charger is certified to be dust and water resistance for up to 3ft/1m for 30 minutes under water.

This product comes with a limited lifetime warranty. Please refer to FosPower's website for more information.
If you are looking for a new device, perhaps for a teen or other family member, consider the new
Alcatel 1x
.
Compact 5.3″ display with 18:9 aspect ratio for cinematic viewing experience; sleek design with premium suede finish

Android Oreo (Go Edition), ultra-fast 4G LTE, and the Unlocked freedom to choose your carrier. Compatible with AT&T and T-Mobile

Social-ready 8MP rear camera and 5MP front camera – both with flash, includes instant collage, photo booth and social square modes

Built-in fingerprint sensor for secure and instant access to all your apps; long-lasting 2460 mAh battery, 14 hours of talk time on 3G

1GB RAM, 16GB internal storage with up to 32GB optional expandable Micro SD memory
I have a young child starting preschool this year, and when I heard he was going to be taking naps at school, I looked into my options for nap mats and was so happy to discover The SnooZieMat.The SnooZieMat is a clever nap time on-the-go solution. This easy-to-pack sleeping bag is ideal for school naps, sleepovers, and blanket forts. Once your child is done snoozing, just roll it up and keep moving.
48″x24″ mat rolls into a 12″x16″ backpack (Bottom mat is roughly 1.5 inches thick)
Fabric: 100% poly
Machine washable
The SnooZieMat is machine washable, for best results remove the pillow insert before washing.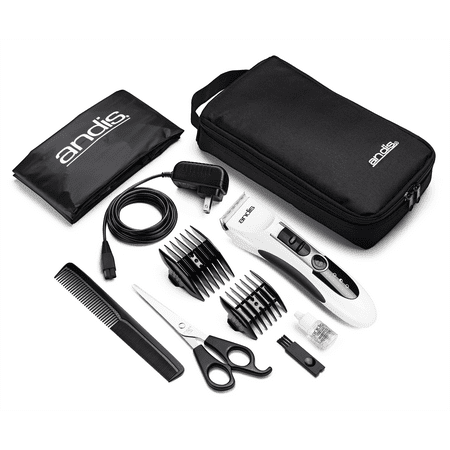 Andis Select Cut Cord/Cordless Clipper Kit, 10 Piece. The Andis Select Cut Cord Cordless Clipper, 10 Piece Kit makes home haircutting easy. Cord/cordless design for use anytime, anywhere! Lithium ion battery delivers constant power for perfectly even hair clipping. 2+ hours of run time from a single charge. Sharp ceramic blade cuts through any type of hair. Adjustable blade with locking switch. 2 reversible attachment combs deliver 4 cutting lengths.
Andis Select Cut Cord/Cordless Clipper Kit, 10 Piece Includes:

Clipper
Adapter and cord
2 attachment combs
Storage case
Scissors
Barber comb
Cape
Blade brush and oil
Simply Natural Nutritionals
offers a non-GMO Gummy multivitamin that works for the whole family! The vitamins are free of soy, nut, yeast, dairy, gelatin, salt, fish, egg, and gluten and contain more essential vitamins & minerals than most children's vitamins on the market – 13 to be exact!
Manufactured in Austin, Texas at an Organic & GMP Certified Facility
Nearly half (44%) of Americans opt for a cup of coffee with their first meal fo the day!
Vimco Wellness Collagen Coffee
is made with 100% fair trade coffee, mesquite, raw cacao, and Stevia with collagen to diminish wrinkles, help improve skin elasticity, and strengthen hair, nails, and teeth!
This coffee was created by foodies for foodies – with no chalky powders or chunky supplements!
Remember to check back for more fun back-to-school products that I come across!