The start of another school year is right around the corner and I think my children are ready. We are starting new journeys all around, and Mom may be the only one who's not nervous! Over the last few weeks of summer, I compiled a list of my favorite back-to-school items that will make any student (or parent) forget about the first day woes and focus on the year ahead!
There is nothing cooler than having a shirt, hoodie or costume that best represents your love of your favorite movie, television show, game and comic book character. This is why
TV Store Online
has assembled the biggest selection on the internet of officially-licensed comic book, movie, and television show and character hooded sweatshirts and hoodies.
TV Store Online offers options in mens, womens, youth, toddlers and baby. They have everything from shirts to beach towels to hats and pajamas.
The
Cubii
is a mini elliptical, specifically designed to give you a whisper quiet workout to fit into your busy schedule, at home or office. (Perfect way to help students get in some exercise while they work at their desk!)
I love that this small, seated elliptical lets me get in a workout in without sacrificing time. The display monitor easily lets me track the workouts, too! Cubii is perfect for your daily exercise needs, whether it be in the office or at home on the couch.
Ideal for children ages 4 – 7, the
iTouch PlayZoom Smartwatch
makes learning fun with functions that allow children to
tell time, play learning & interactive games, take pictures & videos, and so much more.
Educational games for after-school learning include:
The Math Wizard: kids can challenge the wizard with a series of math equations— tell him which ones are right and which are wrong, so they can become the next math wizard!
Zoo: learn the animal names and then take a quiz— how many animals do they know at the zoo?
Time Quiz: read the clock and select the correct time— the game will continue until they answer incorrectly.
Color Master: read the color name and choose the matching color
Children are able to set up an alarm when doing homework, brushing teeth, and reading, giving them the tools they need to grow in responsibility and independence as they get older. The watches are made with a durable, splash-proof design for longterm wear-and-tear, with a variety of interchangeable colorful and print straps, so kids can customize their watches for the design they feel like wearing that day.
Alpine Start makes a premium instant coffee perfect for parents of grade school kids, teachers, caregivers – and well, everybody who loves coffee really. On top of that, premium instant coffee is all the rage right now!
GOOD BEANS MAKE GOOD COFFEE – A well roasted bean makes the best coffee. They use 100% high elevation grown arabica coffee from Colombia.
PORTABLE AND LIGHTWEIGHT – No need to lug around a coffee contraption and make a mess. Just throw the jar of Alpine Start in your bag and you're ready for an adventure! It won't break like glass and is super light!
DISSOLVES IN COLD WATER TOO! – If you're looking for a quick coffee, Alpine Start Original Blend dissolves instantly in cold water. It also dissolves into any other liquid, like almond milk or half and half!
These
Beer Bottle Soy Candles
made in up-cycled and recycled glass beer bottles make the perfect gift. Long-burning, great-smelling, and natural, these soy wax candles come ready-poured in all your favorite beer bottles… It's a great way to add ambiance to your home or patio, or give as a unique gift to your friends!
The bottles are hand-cut, allowing for more wax and a bottle that shows its natural curves. The cut edges are then sanded and polished, giving off a smooth, clean look that gives the unique style of the beer bottle the space to shine. This would make a great birthday, holiday or appreciation gift!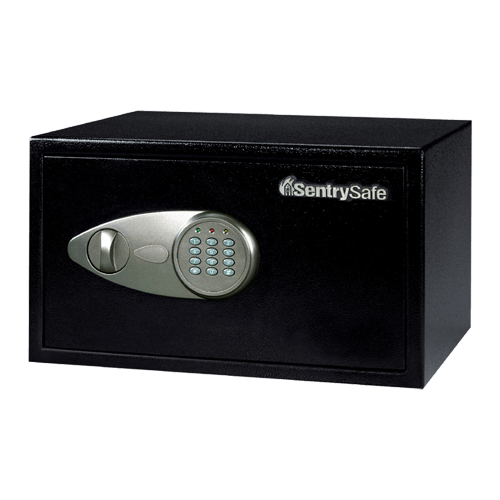 Sized to fit most laptops, with a removable shelf and weighing 24 pounds, this digital security safe offers solid steel construction, a tethering cable to prevent unauthorized removal of the safe and a digital lock with key offering maximum security and peace-of-mind protection.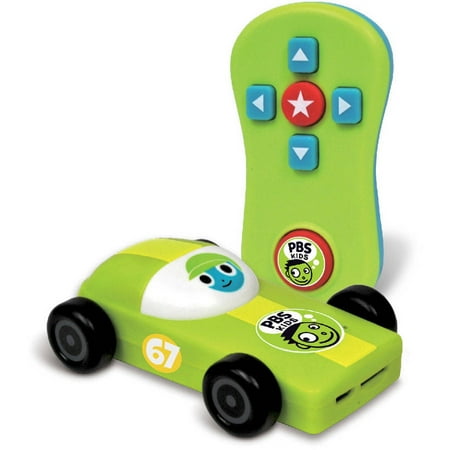 Experience the New Way to Play TV with the PBS KIDS Plug and Play television stick. As the world's first and only kid-safe television streaming stick, parents will never have to worry about what their children are watching again. Stream dozens of shows from PBS KIDS directly to your television and watch PBS KIDS programming live. When children are not enjoying the collection of PBS KIDS shows that are available to watch, they can sing along with their favorite songs from PBS KIDS and play fun, educational games that will keep them entertained for countless hours. Plug the PBS KIDS Plug and Play into your television right out of the box and your child will enter a world full of endless fun and learning opportunities.
World's only kid-friendly streaming stick
Sing along with WordGirl, Daniel Tiger, Odd Squad and beyond
Preloaded education software
Over 100 hours of content
Access to PBS streaming service
Usable with any TV
Plays your own videos
A variety of games to play with the family
Internationally recognized as the world's warmest sock, Heat Holders® socks are over 7x warmer than regular cotton socks and 3x warmer than ordinary thermal socks.
Heat Holders® are specially developed with cashmere-like acrylic yarn which provides high performance insulation against the cold with superior moisture breathing abilities. Your feet are staying warm and dry all day. With Heat Holders®, you can give the perfect gift of warmth! Heat Holders® hats, gloves, or socks make for a fun and thoughtful stocking stuffer, or the perfect holiday gift for a loved one, friend or colleague.
Be ready for the cold now, and don't wait until the temperatures drop! Heat Holders offers gloves, socks, leggings and more.
The Giving Keys provides a beautiful way to celebrate all the ladies you know and love! This elegant necklace features a single pearl and a silver disk with your chosen word, hand-stamped on it.
The disc measures 20mm and includes a Freshwater Pearl Charm. There are 10 words to choose from, and you're encouraged to embrace your word, then Pay It Forward to a person you feel needs the message more than you!
The
CleverMade
collapsible & stackable plastic storage crate with lid is a smart, space-saving solution to simplify all of your activities, trips and day-to-day tasks. Pop 'em open when you need them, fold 'em Flat when you don't.
Clevercrates combines packing, transport and storage into one reusable, collapsible container. This brand new model includes a slimmer profile, revamped aesthetics, ergonomic handles, and a lid that can be locked on the base or secured to the top of crate when not in use. These all-purpose utility crates can also increase the ease and efficiency of daily tasks and storage, both indoors and out. Try them out for wholesale club shopping, grocery runs, storing sporting equipment, arts and crafts, gardening, and home improvement projects.
When open, the crate holds 46 liters (48 quarts) by volume, with a maximum load capacity of 88 pounds. It features a sturdy bottom base with solid walls, making them ideal for heavy-duty projects. Comfortable, ergonomic side grip handles make heavy lifting a breeze. The interlocking Nesting system provides stability for vertical stacking. When not in use, it collapses down to 2.25″ H for compact storage and weighs 4.7 pounds.
Yard maintenance has never been easier with the new
WORX 3-in-1 TRIVAC® Blower/Mulcher/Vac. The popular yard tool has been redesigned with a patented articulating motor that allows one-touch, tool-free conversion from blower to vacuum. The yard vac generates high-capacity air volume due to its motor and air siphon design.
With TRIVAC, all blowing, mulching, and vacuuming applications are completed using a single tube. Converting from blower to mulcher/vac is a matter of turning a switch and connecting the 1.2 bushel collection bag.
The wide-mouth, circular tube design makes it ideal for vacuuming leaves and other yard debris. The new TRIVAC features two-speeds with a maximum of 600 cfm. At low speed, the blower's sweeping action is ideal for sidewalks, driveways, patios and decks, while high speed dives movement of large volumes of leaves.
The 12-amp blower/mulcher/vac has a single-stage metal impeller to shred leaves and twigs to a 16:1 ratio. Simply stated, if a homeowner was filling recyclable bags by hand with leaves and twigs, he or she would fill nearly 16 bags versus a single bag with the new WORX TRIVAC.