It's hard to believe we're in the month of June. This month will bring blooming flowers, hungry children home from school, summer vacations and Father's Day! But what do you get a dad who already has everything? You're sure to find that perfect gift on my Father's Day gift guide!
This USA Push Pin Map from GeoJango features all national parks, national monuments, historic cities, major highways and more! I love the fact that you can even customize your map with a title or special legend elements.
GeoJango's maps truly reflect the beauty of the world. They use accurate geographical data to document countries, cities, rivers, lakes, mountains and many other physical features. They also include historical events, ancient civilizations and significant landmarks in order to tell the story of Earth. The result is a beautifully designed push pin map that you can use to decorate your home, track your travels and learn new information about our world.
This stylish insulated leakproof backpack cooler from Clevermade holds 24 cans plus ice, making it perfect for a day at the beach, hiking or picnicking. (Drinks will stay cold for hours!) The unisex cooler has a padded back and shoulder straps for comfort and support, with a zippered front pocket and additional interior organizational pockets.
Dad will love these adult only BeatBox Beverages! These brightly colored, 500mL Tetra Paks are essentially 'adult juice boxes." They are the perfect "on the go" drinks for poolside days with the kids.
"The World's Tastiest Party Punch" is a wine-based cocktail that comes in Fruit Punch, Pink Lemonade, Blue Razzberry and Fresh Watermelon. It is low calorie, low-sugar, gluten free, and 11.1% ABV. *I love the fact that the Tetra Paks are single-serve, re-sealable andrecyclable; eco-friendly at its finest.
With its plugged-in, always-on connectivity and instant communication, the T280 Rechargable Two-Way Radios from Motorola keeps you and your family ready for emergency situations. Even if the power is out or cell phone towers are down, your radio will be charged and ready to go, so that you can get weather alerts and communicate with your community.
These two-way radios have a range of up to 25 miles. They are programmed with 22 channels + 121 privacy codes and get NOAA Weather Channel and Alerts. My favorite feature? They have a rechargable NiMH battery life of up to 12 hours and they have Micro-USB charging!
Save those precious memories from your own childhood, elder relatives, and more with your new children as they grow. Compare memories and events between generations, saving and sharing them before they are lost to time and technology. It's time to get organized before it's too late!
This Video Conversion and Audio Conversion product from Vid Box Inc, enables you to transfer your old VHS, VHS-C, Beta and other analog format Video, as well as cassette and Phonograph records, to DVD and digital formats – thus saving space, organizing your collections and most importantly – Saving Your Precious Memories, and enabling you to share them!
Gramercy Kitchen is a newly launched kitchen and dining brand, here to provide customers with the tools they need to make every day a dinner party. Gramercy Kitchen believes that whether for a handful, a crowd or just yourself, crafting a healthy, delicious meal can connect you to the stuff that matters.
The Mandoline Slicer is my favorite new kitchen tool. It literally cuts out the time-consuming knife work – allowing you to quickly and effortlessly slice or julienne your fruits and vegetables. The Gramercy Kitchen Company mandoline slicer will give you clean, consistent cuts time after time. When using the slicer, just make sure to quickly and firmly slide the food down the cutting runway across the blade. (This slices the best onions for onion strings!)
Suptle Digs makes a quality lock pick set and carrying case combo that has everything you need to master the art of lockpicking. If you've ever been curious about how to pick a lock, this set of clear locks, picks, and pocket guide are all you need to learn. Makes a perfect gift for spy gear aficionados, puzzle solvers, and urban survivalists. (Also makes a great father/son activity!)
The OOLER® Sleep System utilizes advanced hydronic technology to optimize sleep. This new temperature-controlled mattress pad includes a guaranteed leak-proof design, a whisper quiet control unit, warm-awake alerts and self-cleaning cycles, to name a few.
Built on the hydro-foundation of the ChiliPad, the OOLER Sleep System also cools and warms using water, which is 25x more effective than air at optimizing temperature. OOLER and ChiliPad are the only products that boast physical temperature changes of more than 15°F from ambient temperature, giving them the unique ability to lower and raise your core body temperature. Plus, OOLER's energy-efficient design is 95% cheaper than air conditioning.
It is available in both a ME and WE style, which provides comfort for one or two people, depending on the unit selected.
Get dad ready for Christmas in July with the selection of gifts from Ugly Christmas Sweaters. We fell in love with the officially licensed A Christmas Story Bunny Union Suit Pajama Costume, complete with removable sleepers and bunny ears on the hood.
From pajama pants to ugly sweaters to leggings, you're sure to find something for everyone!
Silent Beacon is a wearable, wireless panic-button device that connects to smartphones, tablets and other compatible Bluetooth™ devices. The Beacon can place a call to first responders and anyone else he needs to reach in an emergency, and can convey her GPS location — all with one button push.
No other wearable safety device does so much for so little — and so simply. Silent Beacon offers features not available on other wearable devices, at a much lower price!
You'll have the ability to program any number into the one-push emergency call, GPS live tracking and two-way communication thoughtfully designed for easy activation and avoidance of false alerts… all with no monthly fees!
GoFish Cam is a wireless underwater camera that sits on your fishing line and works with a mobile app. Anglers can capture action-packed footage, gain insight into the underwater fishing experience, and review and share awesome video content on social media.
GoFish Cam shows you what fish are nearby, helping you catch more of what you want. Simply reel in to review your GoFish Cam footage on your cell phone between casts. Your video can easily be shared on social media. (It's proof the "big one" really did get away.)
Collage.com provides the easiest and most versatile tools to help you turn your photos into memories. Whether you're designing a collage or printing a single image, creating the perfect custom product is fast, easy and fun!
Dad will love the sherpa blanket! It's soft and snuggly — your design will be crisp and detailed on the front with sherpa fleece on the back. I love that I was able to customize the layout with as many or as few photos that I wanted!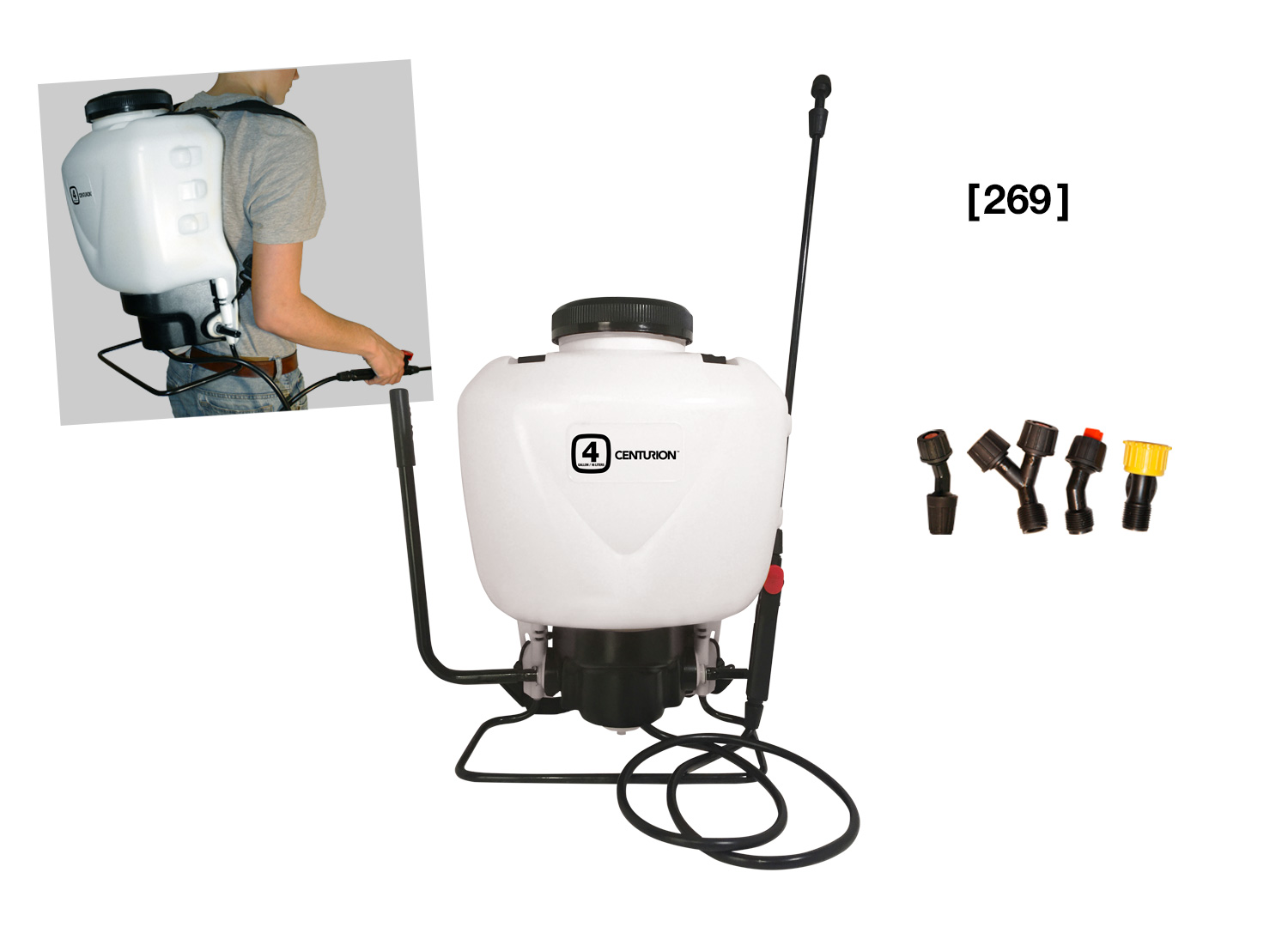 This 4-Gallon sprayer from Centurion is ideal for herbicides, pesticides, liquid fertilizers and many home applications. The product offers a built-in pressure release valve and a 4-ft. hose, plus the large funnel top opening makes for easy filling. The wand's trigger with a lock-on option can be engaged for a continuous spraying. It has a strong chemical resistant polyethylene body with measuring marks on the side for durability and easy viewing of liquid levels. Carry with the top grip handle or use the included shoulder strap.
Buckle up your baby and breathe easier, with Evenflo's all-in-one car seat that's designed for 10 years of use and rises to a whole new standard of safety, comfort, and peace-of-mind. Mom and Dad will love the way this gold level gear with SensorSafe™ keeps you in the know, even when your eyes are on the road.
Ride with confidence, knowing that your baby's car seat has been side impact and rollover tested, as well as tested for structural integrity at 2X the federal crash test standard. With EasyClick™ Installation, it takes just 60 seconds to get your child's car seat 3x tighter for a wiggle-free seat. (I love how you can prevent your baby's head from slumping and position them for a comfier ride with our low headrest adjustment feature.)
At Art of the Gentleman, they believe that the way you dress relates to the way you feel. If you look good, you feel good and you do good — success stems from this core foundation.
You'll find this classic plaid tie set, with a twist. Add pops of navy and white to your look, which is perfect for the modern gentleman. All of the gentleman sets are guaranteed to make your most dapper days easy. Make sure you check out the coordinating socks, too!
Eclipse Glove offers hoodie cover ups, with activated particles in the fabric that increase the surface area by up to 800%. The greater surface area results in outstanding evaporative cooling and UV protection, and that protection never washes out!
The hoodie cover up features a perfect-fit hood, with a self-stowage pouch and secure inner cell phone pocket. It's made in the USA using highest quality UPF 50+ patented performance fabric that blocks 98% of harmful UVA & UVB rays WET or DRY.
Disc Golf is the perfect sport to enjoy the outdoors as actively as you want. It's a great game for parents to play with their kids outside. It's easy to get started with this Disc Golf bundle.
Disc Golf is a sport that can be played at any level with courses nearly in every city of America. For a few dollars, parents can obtain a few discs and spend some time with their children outside. Disc Golf is incredibly fun while enjoying the outdoors together as a family or with friends. It can be competitive but usually is not. Children can become really passionate about playing disc golf and will want to spend less time in front of screens.
"A name with Zapoteca roots, Zignum means "The Tip of the Spear." Rooted in Oaxaca, Mexico, Zignum is one of the leading mezcals in Mexico and Mexican duty free,as well as the most awarded mezcal in the world, particularly recognized by experts and consumers alike as being smooth and easy-to-drink. I'd say the most luxurious expression is the Añejo, which is aged in a combination of medium charred French and American oak, and for 18 full months rather than by the (already long!) 12 required by law.