When searching for the perfect gift for that special someone on your list, consider these top holiday gifts for the home. They are unique, practical and sure to bring a smile on Christmas morning!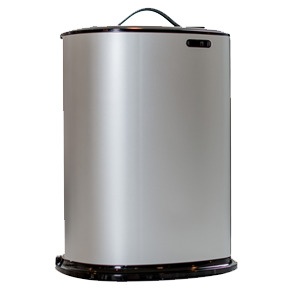 Imagine this: You're in the kitchen with raw chicken juice dripping from your hands or holding tight to a toddler who just used the grape jelly as finger paint. With one hand, you quickly reach for a paper towel and end up unwinding half the roll. It's frustrating! It's wasteful! It's untidy! But, fortunately, it never has to happen again!
The Innovia® Paper Towel Dispenser makes kitchen clean-up easier than ever. With just the wave of your hand, it dispenses paper towels on demand, just like the automatic paper towel dispensers you see in public restrooms. It's the technology you didn't know you needed but can't live without — and it's this holiday's must-have kitchen gadget! It's compatible with most household paper towel brands, is available in a variety of colors, and comes in both countertop and undercabinet models.
DEALS:
12/2 – take $23 off + free shipping with promo code CYBER23
12/9 – 12/14 – take$10 off + free shipping with promo code FINAL10 (12/14 is the last day for standard ground shipping to arrive in time for Christmas)
Stay close to family when you share photos and videos from your phone or by email to the Nixplay Smart Frame, wherever it is! It's a great gift for new parents, grandparents, newlyweds, college kids or families separated by distance.
Share images to your loved ones' frames and invite others to share pictures to your frame; Send unique photos or playlists to separate frames and grow your private family sharing network. The Nixplay App for iOS and Android gives you full control over your frame; Connect to Google Photos to ensure your frame is always up to date; Dropbox, Facebook and Instagram also supported from website.
The versatile Berkey water filter system is the ideal system for use at home with small or medium-sized families, travel, outdoor activities, or during unexpected emergencies. This powerful system purifies both treated water and untreated raw water from such sources as remote lakes, streams, stagnant ponds and water supplies in foreign countries, where regulations may be substandard at best.
Perfect for everyday use, outdoor activities, and a must in hostile environments where electricity, water pressure, or treated water may not be available. The Berkey system removes pathogenic bacteria, cysts, and parasites entirely and extracts harmful chemicals such as herbicides, pesticides, VOCs, organic solvents, radon 222, and trihalomethanes. It also reduces nitrates, nitrites, and unhealthy minerals, such as lead and mercury. This system is so powerful it can remove food coloring from water without removing the beneficial minerals your body needs.
Each Black Berkey Filter is designed to purify approximately 3,000 gallons of water before needing a replacement; 2 filters in a Berkey system will purify approximately 6,000 gallons of water before replacement is recommended.
Requiring no heat or water, Coral UV is an Ultraviolet C light sanitizer and dryer. It isn't just for baby bottles, the Coral UV grows with your family, from early baby stages to sanitizing toddler's stuffed animal toys or electronic toys. However, Coral UV has become a kitchen appliance with applications beyond baby items, parents can use it to sanitize household items such as smartphones, makeup brushes, electric toothbrushes, razors, cups and small kitchen items. It also blends in on the kitchen counter and takes care of the tedious daily tasks in drying and sanitizing bottles and toys so parents can spend more time doing the things they love.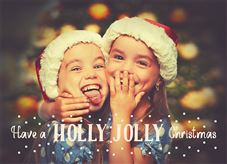 Nations Photo Lab is a full-service photo lab specializing in innovative, high quality photo prints and decor. They pride themselves on amazing quality products, quick turnaround times, industry-leading prices, and fantastic customer service.
Whether you're looking for Photo Prints, Custom USB Drives, Photo Mounting, Photo Albums, Photo Greeting Cards for every occasion, Photo Books, or any other unique photo gifts, each and every one of their products are designed to impress your clients or to beautifully display your own work.
Make sure you check out the selection of Christmas cards! I am in love with them!
PowerXL AirFryer Pro's Rapid Air Technology cooks food with a whirlwind of super-heated air for that great crispy-fried taste without all the added fat and calories. The Power Air Fryer Pro is a full oven multi-cooker that gives you all of the crisp, juicy, delicious, healthier benefits of oil-free air frying. You get a state-of-the-art air fryer with an added rotisserie and dehydrator— all in one! Just choose from 8 One-Touch Pre-Set Buttons to air-fry extra crispy chicken fingers; air-fry rotisserie for savory pork roast, mouthwatering turkey breast, or authentic kebabs; you can even use the dehydrator to make healthy dehydrated vegetables, herbs, fruit, and more— with no added sugar. The secret is the stainless steel Air Flow Racks and 1700 watts of 360° Air Flow Technology. You food cooks on both the top and the bottom for that great crispy-fried taste and texture— without all the fat and calories!
Planning a long trip? This beautiful piece of luggage is perfect for vacations and features an ultra-durable poly-carbonate shell, an interior compression system, and best in class wheels for easy maneuvering so you can move effortlessly between destinations. With a German Bayer Makrolon® Polycarbonate Shell, this large piece has 360° smooth-glide wheels, YKK zippers, a TSA approved lock and available in 5 colors.
For more information on the OOO luggage sets, visit https://oootraveling.com
The most advanced comfort technology available for tired, hurting feet, GelPro Elite is 50% thicker than GelPro Classic with a ¾" thick Dual Comfort Core of our proprietary gel and energy-return foam. This revolutionary comfort mat offers maximum support and plush comfort so you can actually stand for extended periods of time without experiencing discomfort and fatigue. The GelPro Elite Comfort Mat features reinforced beveled edges, a slip-resistant bottom and a stain-resistant top surface constructed with non-toxic polyurethane. Ideal solution for those who suffer from back, hip, leg or foot discomfort or anyone who wants to enjoy what they do while standing on hard flooring.
To purchase the GelPro or GelPro Classic mat, please visit www.gelpro.com.